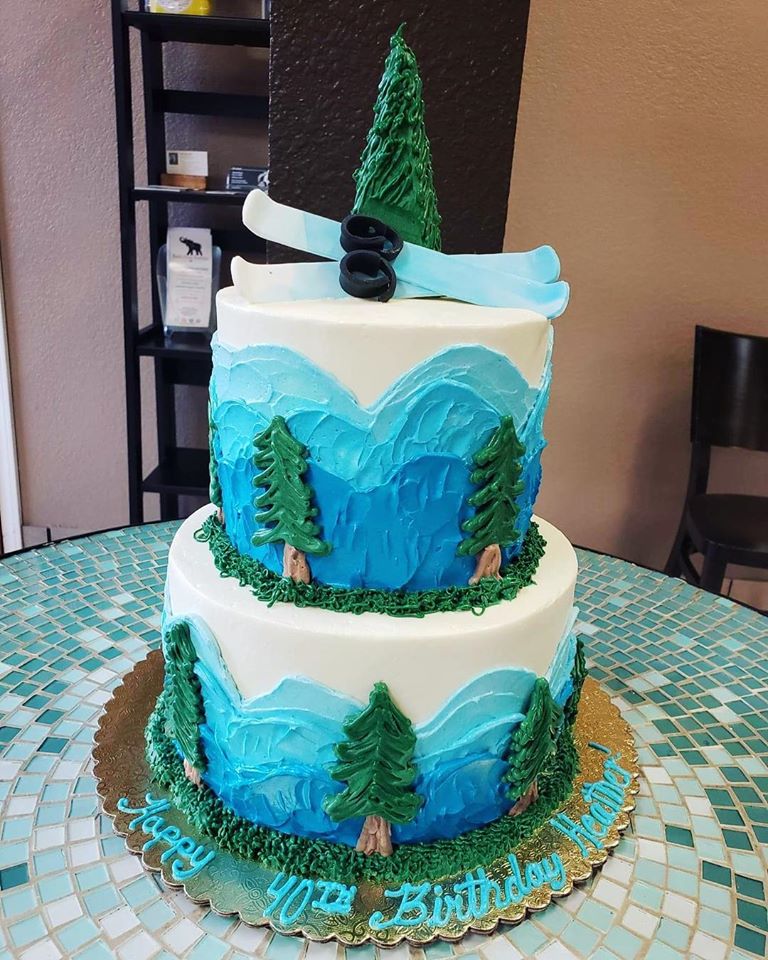 Weddings:
We offer $25 cake tastings for the bride and groom. An additional $20.00 dollars for any extra guest.
We offer One , Two, Three, and Four Tier Cakes, please call for pricing.
We also Provide Square Cakes in One, Two, and Three Tier square cakes, please call for pricing.
All cake flavors available in weddings.
Deliveries:
~There is a $50 charge for delivery within South Lake Tahoe
~There is a $90 charge for deliveries for dessert bars and to the Top Heavenly (Top of the Tram)
Deliveries to : Incline Village $90.00, North lake Tahoe $120.00, Truckee $160.00, Kirkwood $180.00, Sierra-at-Tahoe $180.00, Reno S200.00.
**Deliveries are only for Wedding & Corporate Events**
We offer mini cupcakes, regular sized cupcakes, mini pastries, mini fruit tarts, mini keylime tars, mini lemon meringue, mini cooies and many more wedding pastries, please call or e-mail for more options.
For any additional information rgearding weddings or events, please contact us at
sugarpinebakery8@gmail.com or
530-542-7000.
Delightfully Decorated Cakes
Sugar Pine Bakery in South Lake Tahoe, California, makes different types of decorated cakes that are sure to delight your taste buds. Apart from the classic cakes, we also bake cupcakes of various flavors.
Create Your Own
At Sugar Pine Bakery, we'll let you create your own special cake, however you want it. Just tell us the size that you want and then we'll go over the list of options. We start with the flavor, then the filling, icing, and, lastly, the decorations. There are different types of decorations available. We do all kinds of themes, from sports to flowers to cartoons.
2-4 day notice required

Popular Cake Choices:
Chocolate - White - Yellow - Red Velvet - Marble - Tres Leches (Only Available in 10", Half or, Full Sheet) - Chocoflan - Monkey Cake - German Chocolate - Chocolate Peanut Butter Cup - Chocolate Raspberry Truffle - Sunday Cake - Black and White - Strawberry Shortcake - Tropical Lemon - Carrot Cake -Pink Champagne Cake ($15 Extra Charge).
We can accommodate any cake request that's not on our menu within 1-2 week notice.

Vegan Cake Choices:
Chocolate Vegan Cake - Vanilla Vegan Cake.
Gluten Free Cakes:
Yellow Cake - Chocolate Cake.

Icing Options:
Buttercream (Vanilla, Chocolate, Raspberry, and Mocha) - Chocolate Ganache - Cream Cheese - Whipped Cream - Fondant (Prices vary with fondant)
We offer standard prices for each sized cake that includes flavor, filling, simple icing, and an inscription but depending on the intricacy of decorations, prices will vary. Please call for pricing for custom designed cakes.